kuniga.me > NP-Incompleteness > 2017 in Review
2017 in Review
05 Jan 2018
This is a meta-post to review what happened in 2017.
I focused on finishing reading Purely Functional Data Structures, by Chris Okasaki, which was one of my goals from last year, so it's no surprise that more than half of my posts were notes on it. In the process, I learned more about OCaml's features. Speaking of OCaml, I used it to answer a question on subsequences.
I also completed a course on Scala, which was another of my 2017's resolutions.
I finally took some time to play with my raspberry Pi, to develop a web server and a simple monitoring system.
Other things included learning more about how JavaScript works, about Google's Spanner database. I've also attended a conference, the OpenVis Conf.
Personal
The end of the year is a good time to look back and remember all the things I've done besides work and the technical blog.
Trips
As in 2016, 2017 was very busy with trips.
I visited quite a few cities in the Eastern US this year. This included Washington DC, Baltimore, Boston and Chicago. I must say they have better museums than the West coast. My favorite ones were the Smithsonian and the Boston MFA.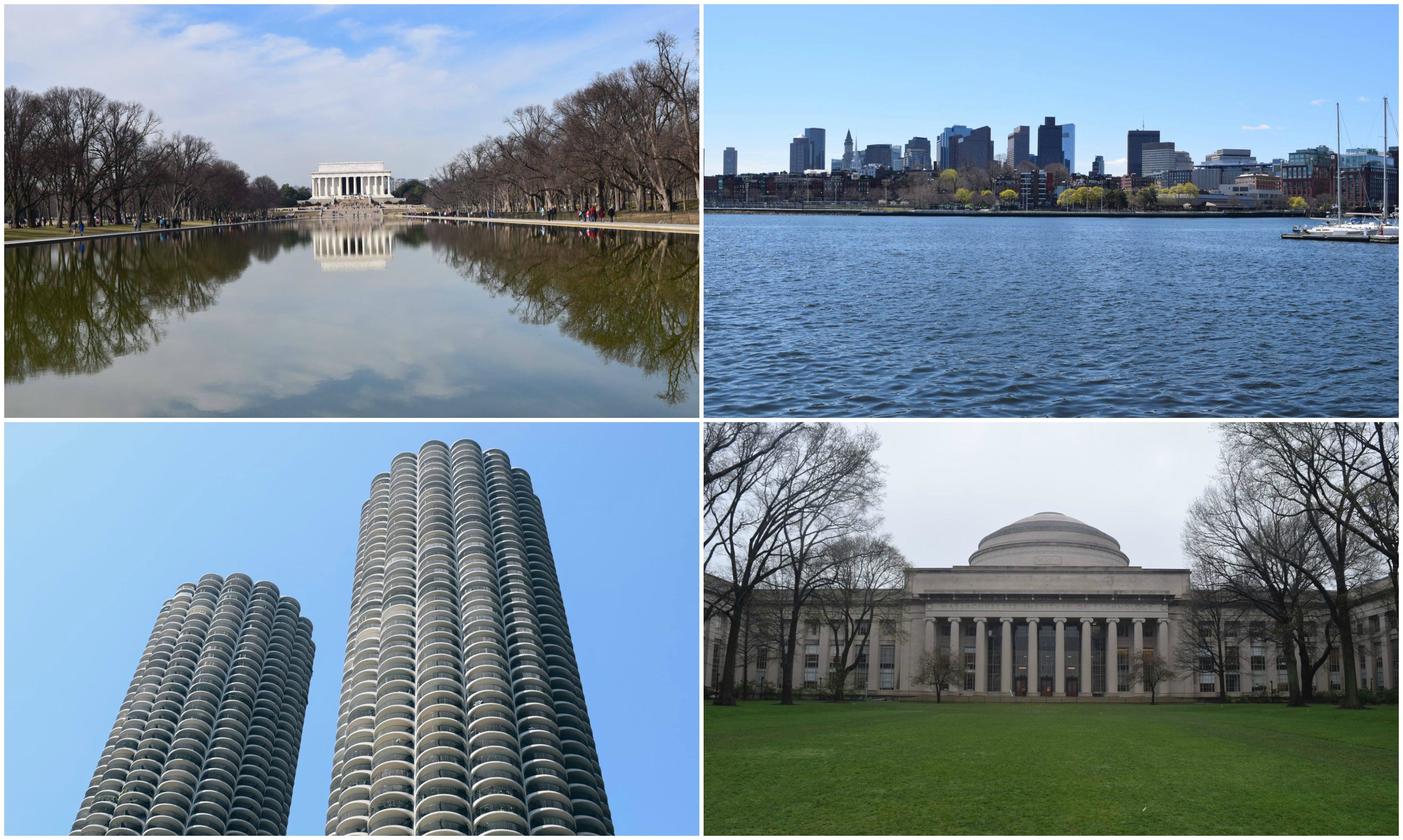 I love National Parks and was glad to be able to visit a few of them. This included trips to Sequoia and Kings Canyon National Parks, here in California. In Seattle, I made a quick trip to the Olympic National Park. And more recently, Carlsbad Caverns and Big Bend (New Mexico and Texas).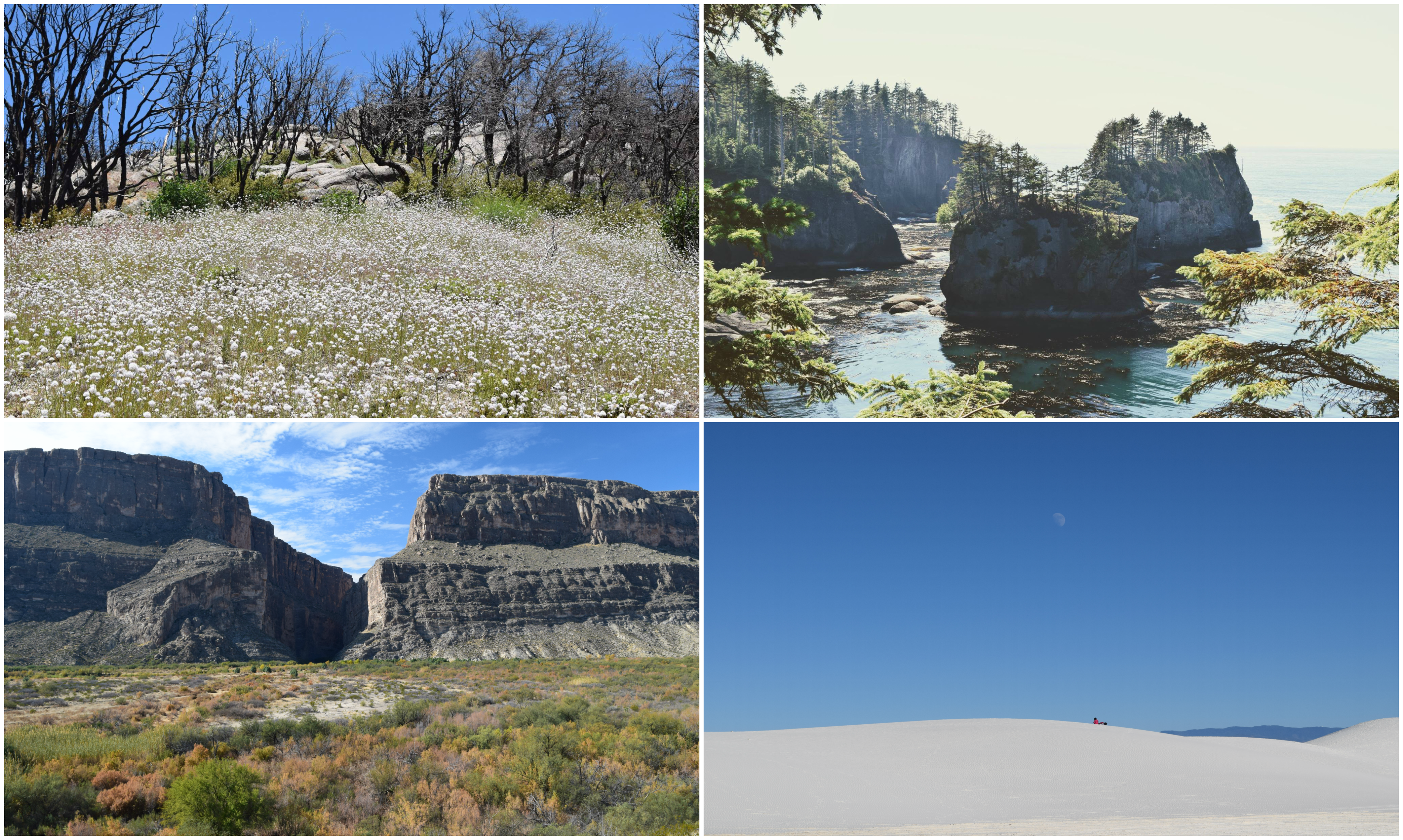 For a long time I wished to visit Japan and I was finally able to make it. I spent 2 weeks there, exploring the main cities like Tokyo, Kyoto, Nara, Osaka, Komatsu, Hiroshima, Himeji.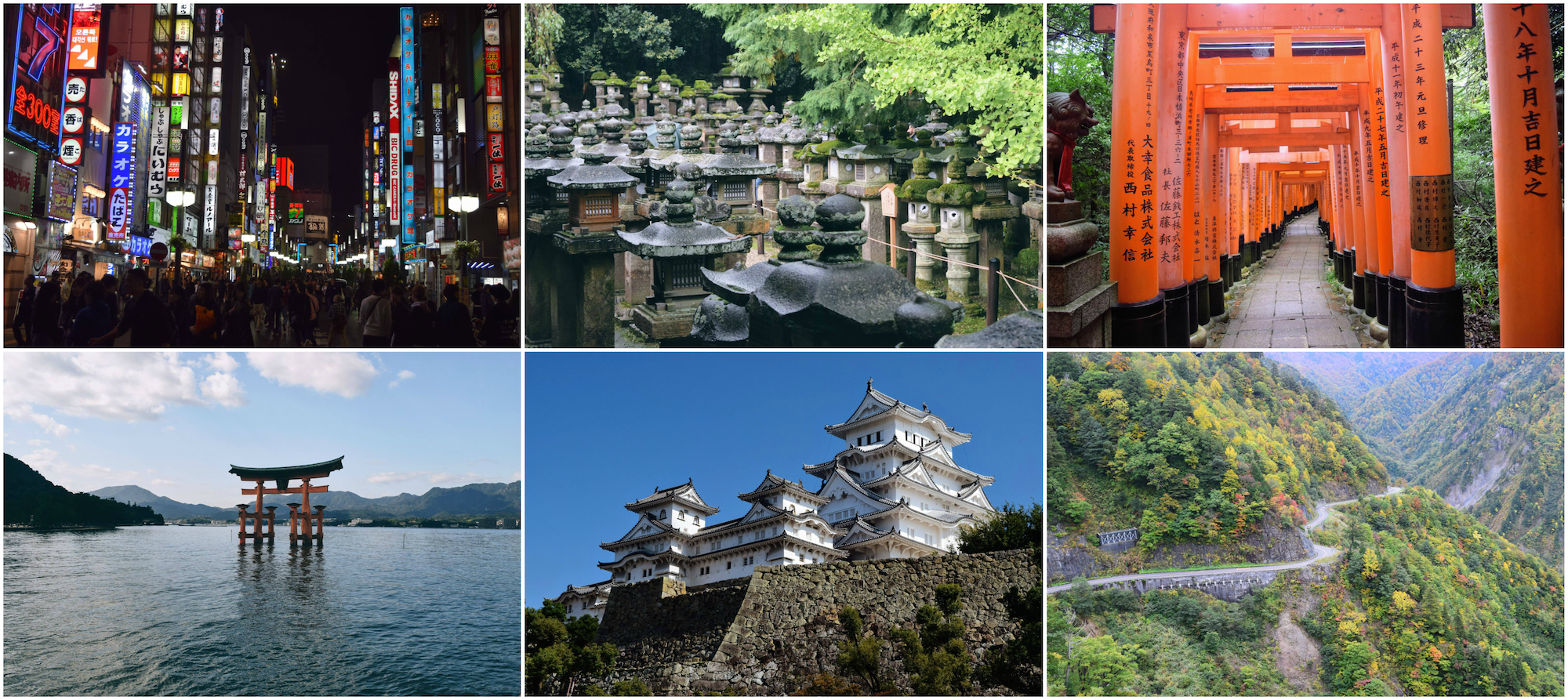 Books
I read a lot of fiction this year.
War and Peace took me a long time to get through, but it was a very rewarding read. It's a mix between history, philosophy and fiction, set during the 1812 invasion or Russia by Napoleon. Slaughterhouse-Five is also about war, the WWII, with a dark humor take.
If on a winter's night a traveler by Italo Calvino is sort of a meta-book, full of self-references. Pretty interesting read.
Hard-Boiled Wonderland and the End of the World, Strange Weather in Tokyo and Snow Country all have their background in Japan. I enjoyed the idea of reading books related to a country before visiting it.
I'm usually not into science-fiction but I enjoyed reading Red Mars.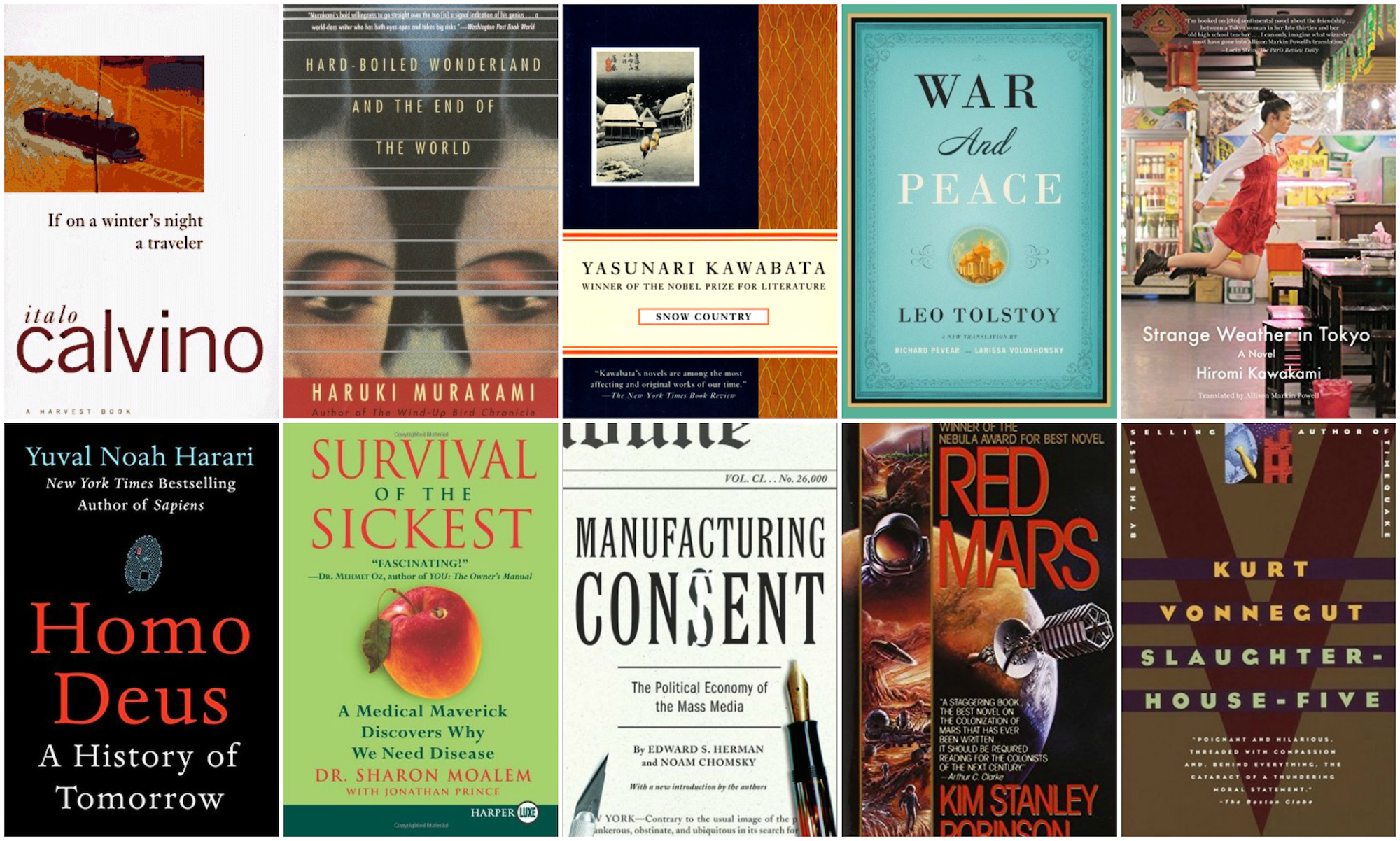 For non-fiction, Survival of the Sickest was my favorite science book of the year. Homo Deus was also very interesting. It's from the same author of Homo Sapiens, Yuval Harari. Even though it's about the future of humanity, I liked his discussions of the present better - especially about humanism.
The Blog in 2017
Like last year, the most popular post was the Introduction to the Parsec Library, with 1.6k visits. From this year, the notes on Google's Spanner database paper got 250 views. Overall it had 9.5k visitors.
I kept the resolution to post at least once a month. The blog completed 5 years with 66 posts.
Resolutions for 2018
For this year, I plan to learn Rust. I haven't decided which technical book to read yet. I also want to learn mobile development and read more papers.