kuniga.me > NP-Incompleteness > 2016 in Review
2016 in Review
01 Jan 2017
This is a meta-post to review what happened in 2016.
This year I improved my knowledge on Web Development, learning more about HTTPS, JavaScript development, Web workers. I read a book about human-computer interaction, The Design of Everyday Things.
From my last year's resolutions, I finished reading Code Complete. I've started learning about OCaml and started reading Purely Functional Data Structures by Okasaki, while implementing the data structures introduced in this book in OCaml. I'm still only 1/4 of the way in, so I'll keep it in my 2017 goals.
I've only managed to try out one data visualization project, the hex map, and I'll continue exploring this area next year.
I missed enrolling in any Coursera classes and learning about either Scala or Spark, unfortunately.
Personal
The end of the year is a good time to look back and remember all the things I've done besides work and the technical blog.
Trips
In 2016 I was lucky to have travelled a lot. In the beginning of the year, I did a road trip around Arizona, where I visited some beautiful National Parks and monuments, and a Biosphere, which inspired a blog post!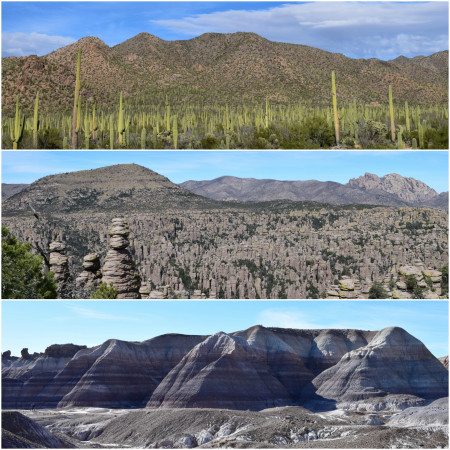 I've also been back to Brazil, which included a short trip to Caldas Novas in Goiás, where many resorts and hot springs are located.
Then I had an opportunity to work for a month in Tel Aviv, Israel. During my free time I visited Jerusalem, the Dead Sea and Masada National Park, and Eilat. I also visited the magnificent Petra, the ancient city carved on stone, in Jordan. This was the most fantastic and memorable trip of the year.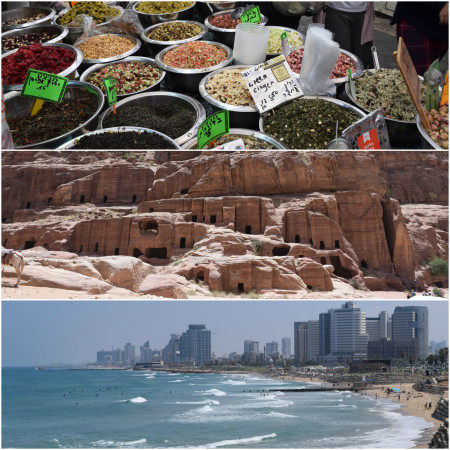 Later in the year I've been to Yellowstone and Grand Teton National Parks, and also stopped by some museums in Salt Lake City in the way.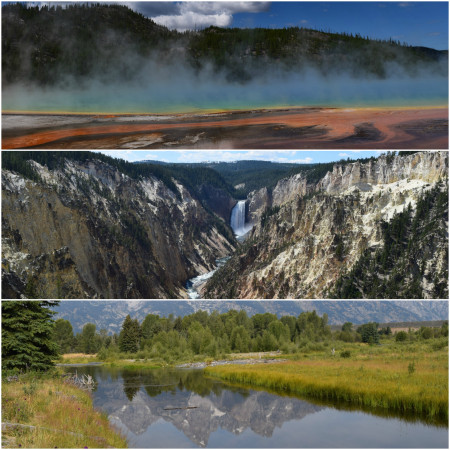 Shorter trips included Austin TX, Seattle WA, Mammoth Lakes CA and Las Vegas NV. It was a pretty intense year in terms of travelling, including 2 new countries and 5 new US states. I'm very grateful for being able to see these places and I hope 2017 will also be plenty in exploring.
Books
I read some really good books in 2016. Harari's Sapiens: A Brief History of Humankind and Dawkins' The Selfish Gene were my favorite science books. Empires of Indus is a great book on the history of civilization around the Indus river.
Farewell to Manzanar is a touching biography of Jeanne Wakatsuki focusing on internment camps Japanese Americans were sent to, in particular Manzanar, during the Second World War. I had a chance to visit the historical site that exists there today.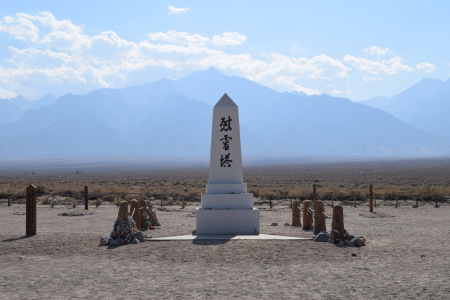 I haven't read much fiction but Steinbeck's Of Mice and Men and Morgenstern's The Night Circus were entertaining.
As for biographies, my favorite is Einstein's by Walter Isaacson. I had enjoyed his work on Steve Jobs and he didn't disappoint here. Einstein is one of the few scientists I also admire as a person.
Movies
I'm not a big movie watcher, but this year I made a point of watching well known classic movies and it was rewarding. I've seen: A Clockwork Orange, Empire of the Sun, The Godfather, Schindler's List, 2001: A Space Odyssey, Seven Samurai, Akira, My Neighbor Totoro and Gandhi.
The Blog in 2016
The most popular post was the Introduction to the Parsec Library, with 2k visits. No post from this year got popular, all of them below 50 visits :( Overall it had 7.5k visitors.
I kept the resolution to post once a month. I missed April, but I made up for it in November, so I wrote a total of 12 posts (excluding the meta post). The blog completed 4 years with 51 posts.
And we now have a new domain, kunigami.blog :)
Resolutions for 2017
I missed many resolutions from last year, so I'll carry some over, which includes finishing Okasaki's Purely Functional Data Structures and learning about Scala and Spark. I'd like to write an iPhone app next year too and continue exploring ideas around data visualization.